Cyberbit is the leading provider of cyber ranges. Our customers include Fortune 500 companies, telecom operators, MSSPs, system integrators, police departments, governments, militaries and higher education institutions, jointly running over 100,000 training sessions annually across 5 continents.
Cyberbit Cloud Range: Instant Simulation and Training Log in to a cloud-based virtualized SOC and mitigate live, simulated attacks using market-leading, commercial security products. Get real-time feedback to assess your skills.
Cyberbit On-Prem Range: Customize Your Cyber Range Set up your own cyber range. Customize your network infrastructure and security tools to align with your needs and assess people, processes and technologies.
ABOUT SOLUTION
Why Cyberbit?
Cyberbit Range is the most widely deployed Cyber Security Training and simulation platform.
Cyberbit includes the world's most advanced cyber range, available on-demand. Immerse your team in hyper-realistic, simulated attacks on the included cyber range to take their experience, skillset, and teamwork to the next level. Cyberbit's live-fire cyber range simulations are the closest your team will get to a real-world incident. By training in cyber range exercises your team will excel, both technically and mentally, when the real attack takes place.
Cyberbit Range is a hyper-realistic cyber simulation platform that uses flight simulation disciplines to train, onboard and dramatically improve the performance of incident response teams.
Cyberbit Range for Enterprise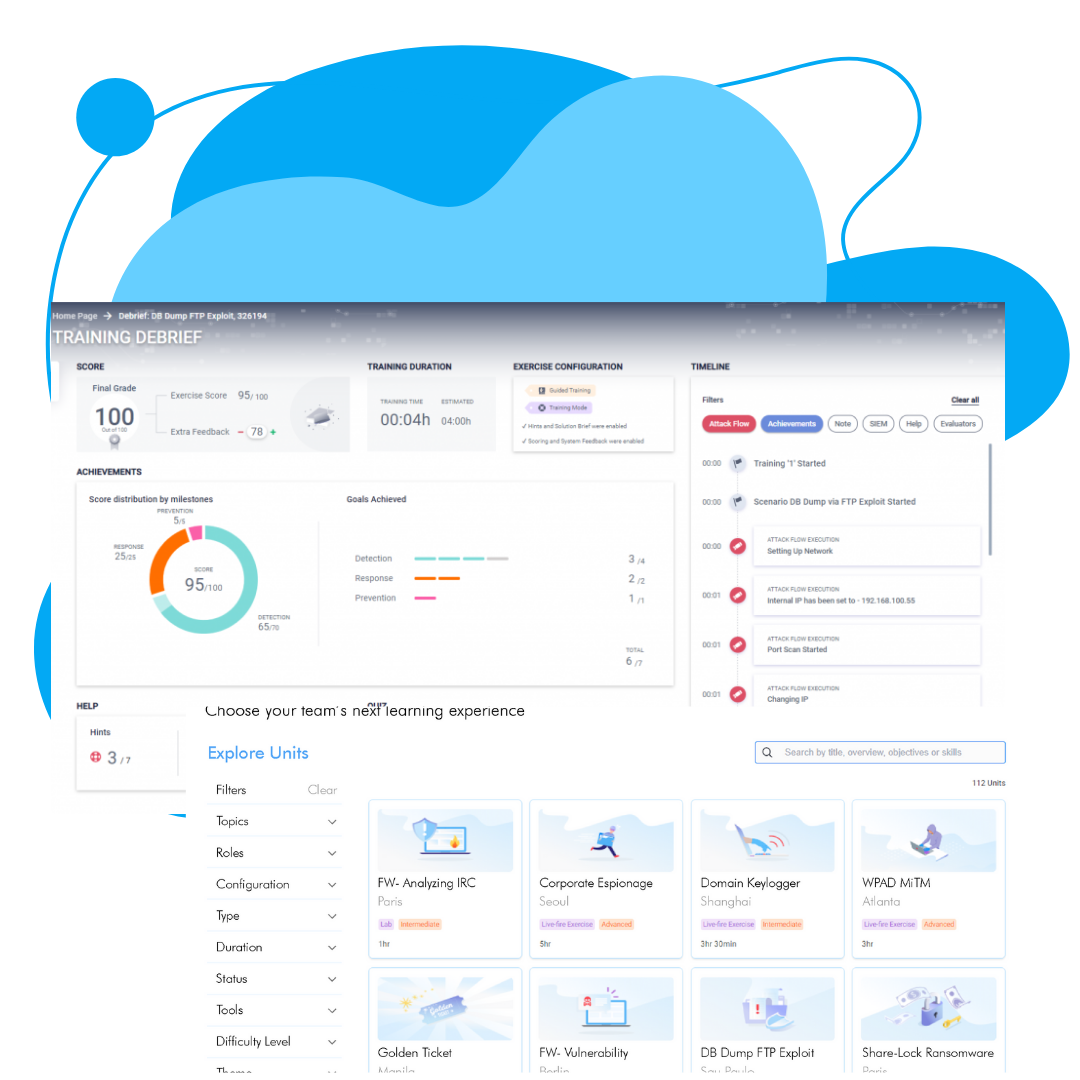 Experience a Live Cyberattack on Cyberbit
Real-world cybersecurity tools to respond to real cyber attacks.
Develop Your Team's skills in Cyber Labs
Validate Performance in Live-Fire Attack Simulations
Benchmark Your SOC and Identify Gaps

Align Team Skills with Industry Standards